An anonymous model on life behind fashion's velvet rope
From campaign shoots to Victoria's Secret VIP parties, sometimes success isn't all it might seem on
the outside
Fair Isle: The remote island where jumpers are always in fashion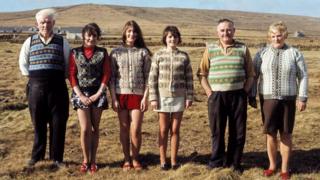 Fifty years ago, the allure of Fair Isle knitwear inspired freelance photographer Chris Morphet to travel to the UK's most remote community. His pictures documented the lives of Shetland islanders and the distinctive designs which are still influencing fashion today.
Chris felt drawn to Fair Isle after seeing the famous knitwear on the streets of London.
So in 1970, the 26-year-old photographer headed north to the remote island, which is located 80 miles off the Scottish mainland, half way between Orkney and Shetland.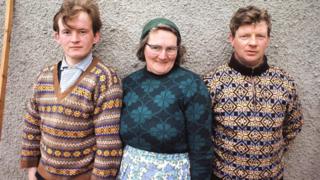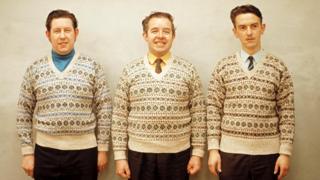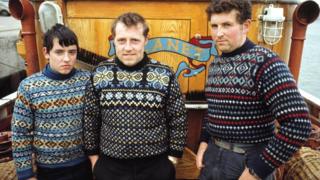 "I found it amazing that people lived on this island," he said.
"I just went round a knocked on people's doors and asked if they had any Fair Isle sweaters.
"It was quite a naive thing to do, but I was just entranced by the place. It was just something that caught my imagination."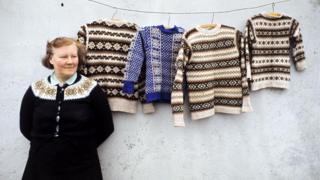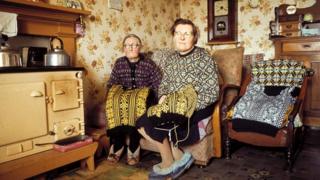 Chris, now 76, remembers everyone on the island being very welcoming.
"People just seemed happy to pose.
"I loved it all. It was a really wholesome experience, and I met amazing people."
The people he photographed on Fair Isle included Stewart and Triona Thomson.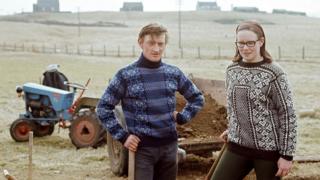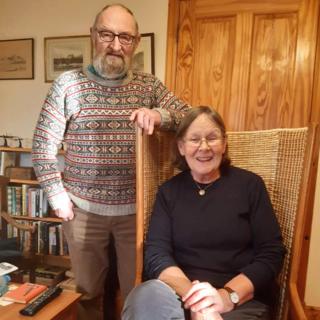 Triona, now aged 75, said the picture had been taken while the couple were putting up a byre at their home.
"I have no memory of it at all," she admitted.
"We must have put on our posh jumpers. The one in the photo – knitted by my mother-in law – is the only one I've ever possessed."
Chris had two sweaters made for himself – one of which he still owns and wears today.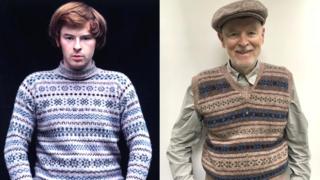 He says the photographs he took in Shetland provided a historical record of the "very special" designs created by the people on Fair Isle.
The patterned knitwear developed in the early 19th Century in fishermen's caps and jumpers, then gained wider popularity in the 1920s.
Fair Isle has since been adopted as a general term for multicoloured knitwear, but there are still small numbers of garments produced on the island from patterns which have been handed down through generations.
Each design contains an average of four colours, with only two colours used in each row.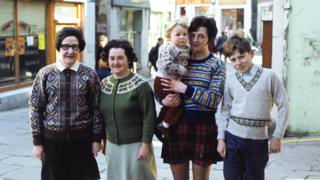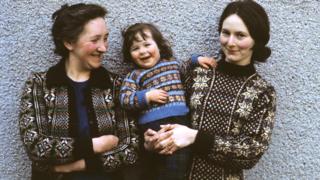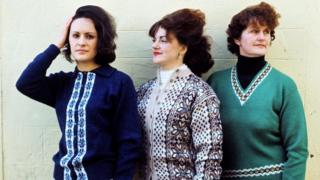 Mati Ventrillon, a French-Venezuelan designer, is among those who are trying to keep the tradition alive on Fair Isle.
She moved to the island from London in 2007, when local knitters were looking for new recruits.
"I felt attracted to the designs, and I wanted to try my own designs and colours," she explained.
She eventually launched her own company, selling online to customers in the UK and in overseas markets such as the US and Canada.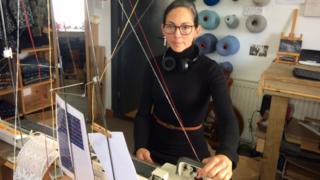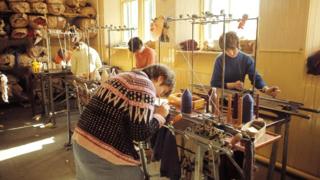 She also made headlines in 2015 when she received an apology from Chanel after her work was not credited for inspiring designs in one of its collections.
Mati said she was trying to work out how to grow the business while also preserving the traditions and heritage of the island.
"It starts to become a legacy. We are bringing people to the island and passing on the skills," she said.
"It has been here for so many years, and you see it everywhere, it's so beautiful. The design possibilities are endless.
"And it still has a long story ahead."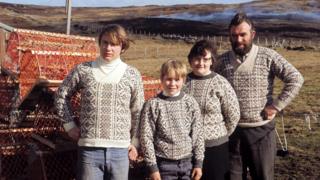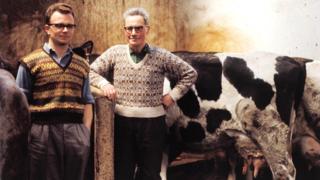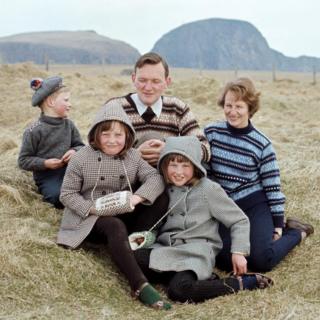 All images are copyrighted.
The Best Street Style From London Fashion Week
As it always must, Fashion Month has departed New York in favor of Europe. First up: London. And with brands like Simone Rocha, JW Anderson, and Burberry showing, it's no surprise the fashion flock has come out in full force.
Last week, New Yorkers explained how they decide what to wear to the shows. Now we get to feast our eyes on all the stylish Londoners, with their color blocking and print-mashing galore. Between big romantic dresses and sharp tailoring, tie-dye, leopard, polka dots, plaid, gingham, stripes, checkers, and winter florals, you'll never think of prints as seasonally specific again.
Our street-style photographer, Nicky Zeng, is documenting the European fashions all month. Keep scrolling to see the best looks from London Fashion Week, below.
Misa Hylton Previews Netflix Documentary 'The Remix: Hip Hop x Fashion' At ESSENCE Fashion House
Photo by Lawrence Miner
From the sound to the marketing to the fashion, Hip-Hop has long appeared to be a male dominated industry. In reality, for every era of the movement, there has been an agency of women masterminding and influencing Hip Hop culture since its' early conception.
In a new Netflix documentary titled, The Remix: Hip Hop x Fashion, fashion architect Misa Hylton and designer/lifestyle entrepreneur April Walker remind everyone of how they and other Black designers birthed the Hip Hop fashion culture that has become a global phenomenon. The highly-anticipated project takes viewers through different stories about their innovative custom design techniques that undoubtedly shaped the most iconic style trends for urban culture.
During ESSENCE Fashion House, attendees got a sneak peek of what they can expect to see in the new film. Following the exclusive preview, Misa Hylton and April Walker sat down with ESSENCE Deputy Editor, Allison McGevna, for an empowering discussion about their contributions to, and game-changing influence on, Hip-Hop fashion. The designers were also joined by the film's co-directors, Lisa Cortes and Farah X.
As one who has long been beloved by both fans and entertainers within the culture, Misa Hylton says it never bothered her that more people weren't celebrating her career and giving her accolades for creating some of the most iconic looks in Hip-Hop history.
"Overall, I have always been grateful," she said. "I don't need everyone to know me, but the right people will know me and whoever God wants to know me."
For X, the idea of focusing on Misa Hylton was already there.
"Why are we not telling stories about women that are so instrumental and have shaped Hip-Hop culture. But instead we continue to focus on and tell white male stories," she exclaimed. "I decided I needed to change the 'they' that are telling the stories."
Walker expressed how surreal it feels knowing that this piece of history is finally being shared. "It's humbling. I hope it's inspirational for other makers and creators," she said. "We just scratched the surface, but there's so much more to come."
Watch the conversation in full above.
—
For more of everything you missed at ESSENCE Fashion House NYC, head back to ESSENCE.com.
TOPICS: Fashion Fashion House Fashion Week April Walker essence fashion house Fashion House misa hylton New York Fashion Week